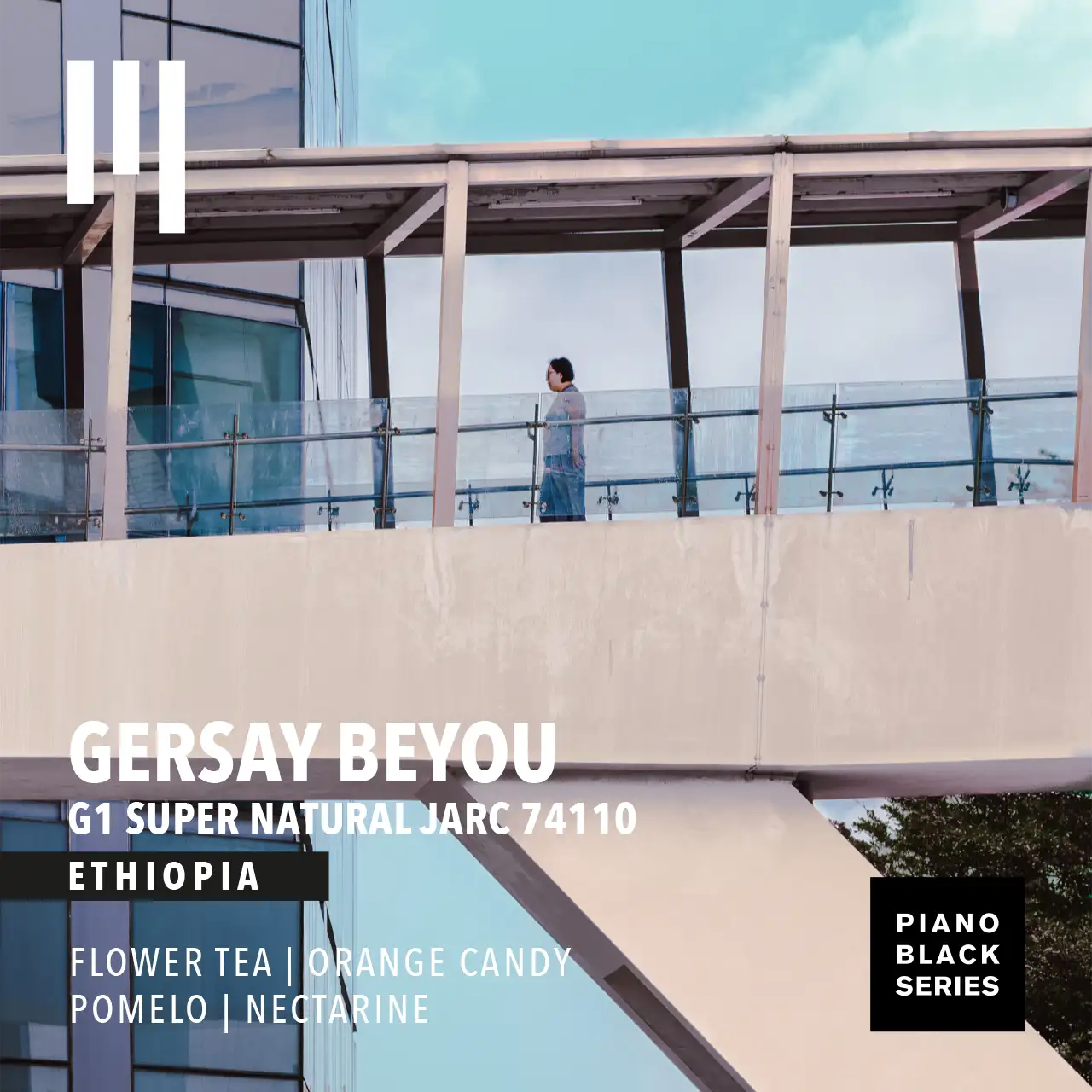 Gersay Beyou G1 Super Natural Jarc 74110 (Ethiopia)
Roast Profile:
Filter Roast
Whole Beans or Grounded?:
Whole Beans
Pickup available at Venture Drive Coffee (NTU)
Usually ready in 2-4 days
Gersay Beyou G1 Super Natural Jarc 74110 (Ethiopia)
Filter Roast / Whole Beans
Venture Drive Coffee (NTU)
Pickup available, usually ready in 2-4 days
50 Nanyang Avenue
#01-13
Singapore 639798
Singapore
+6582007812
This coffee is part of our Premium Piano Black Series coffee subscription. Subscribe and enjoy savings on this, and other great coffees!
Piano Black Premium Subscription
Cultivated by smallholder producers in the Yirgacheffe area, this family-grown coffee is a labor of love, with households tending to coffee trees in their gardens, alongside crops like enset, avocados, and papaya. While the region has a rich coffee-producing history, it faces challenges such as climate change and the Coffee Berry Borer pest. To combat these issues, producers are engaged in environmental protection projects, including tree replanting and soil health regulation through compost incorporation. They follow "passive organic" methods, prioritizing natural fertilization.
The coffee cherries are carefully hand-picked and transported to the washing station, an 8km journey. Here, meticulous sorting is performed to ensure the highest quality. The unique "super natural" drying process on raised beds takes 15-20 days, depending on sunlight strength, ensuring optimal moisture levels. After drying, the cherries are transported to Primrose's dry mill near Addis Ababa, where they undergo a rigorous quality control process, including screening, separation, and hand inspection.
Varieties of coffee grown here are traditionally referred to as 'heirloom' by exporters – a catchall terminology which often masks the wide assortment of varieties that may be present within various regions...even, within farms. Many of these varieties will have been developed by Ethiopia's Jimma Agricultural Research Centre (JARC), which, since the late 1960s, has worked to develop resistant and tasty varieties for the Ethiopian coffee industry and also to provide the agricultural extension training needed to cultivate them.
Product Info 
160g
Region: SNNPR, Gediyo, Gersay, Ethiopia
Variety: Local Landraces 74110
Processing: Super Natural
Altitude: 1,914 M.A.S.L
Roast Profile

Filter
This coffee is roasted for filter; and is recommended for brewing using the V60, Kalita, Mugen or other drip / immersion coffee makers.