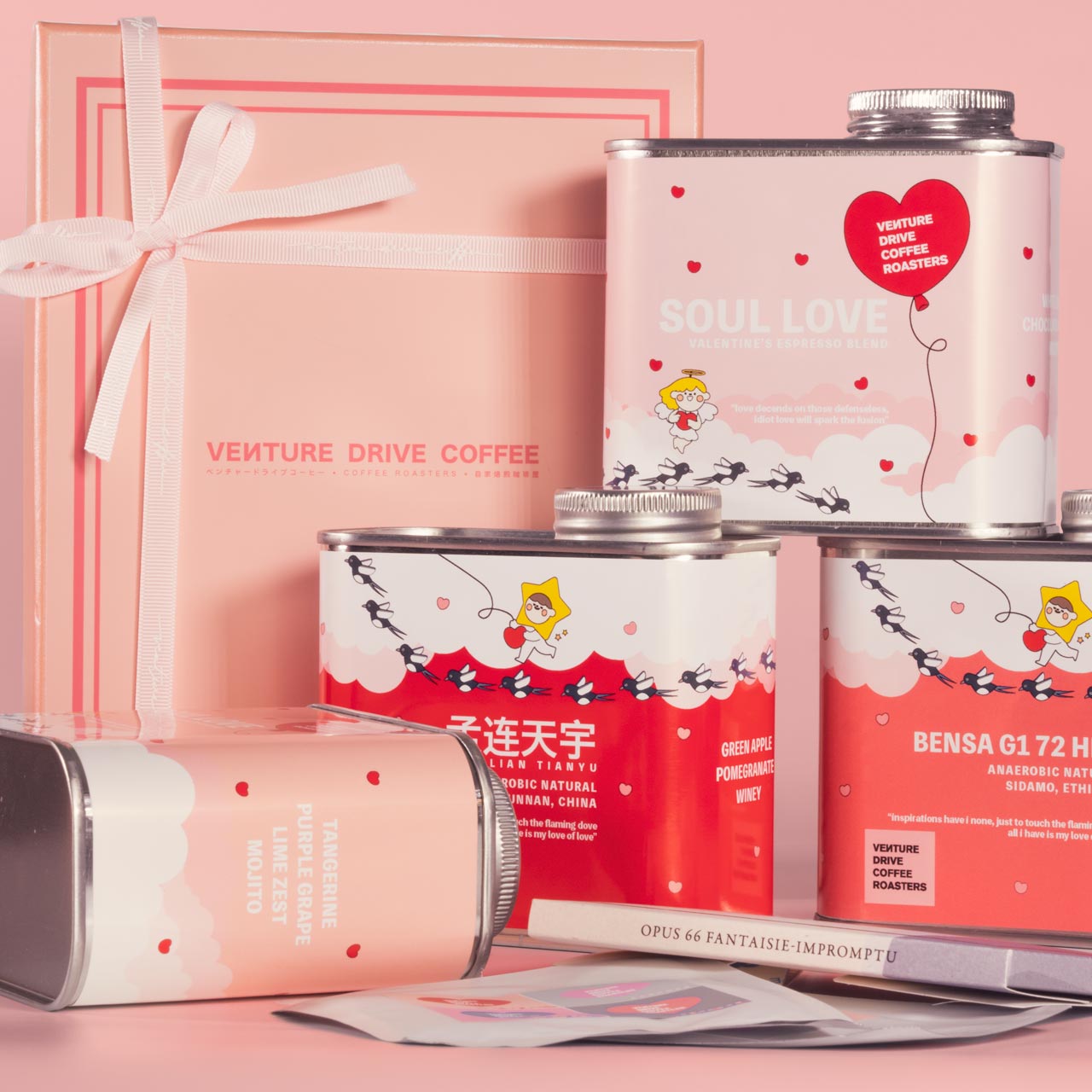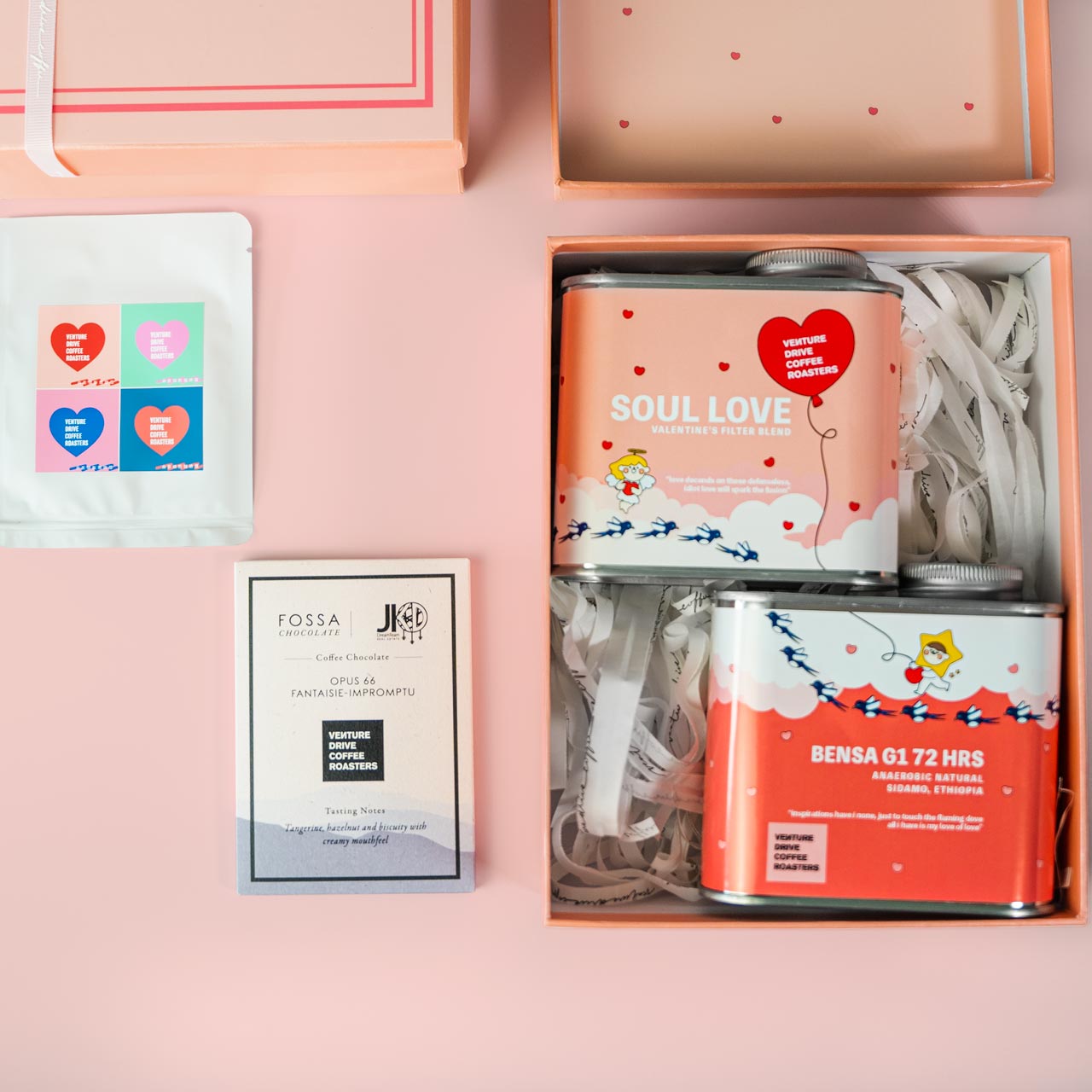 SOUL LOVE Valentine's Day Gift Box (Sold Out)
Roast Profile:
Filter Roast Box
Have a crush on someone? Chasing the love of your life? Looking to rekindle the flame in your relationship? Our SOUL LOVE Gift Box is the perfect Valentine's Day gift! 
EXCLUSIVE to these boxes is our SOUL LOVE blend - a boozy coffee with notes of chocolate liqueur, mojitos and grapes which is sure to get the target of your affection drunk on love.
Good things come in pairs, so on top of SOUL LOVE, each box comes with an additional coffee; Ethiopia Bensa for the Filter Roast Boxes, and 孟连天宇 (Menglian Tianyu) for the Espresso Roast Boxes.

So, pick out a box, win your darling's heart, and enjoy some great coffee with your one and only. You got this.

Product Info 
Filter Roast Box contains:
Espresso Roast Box contains: