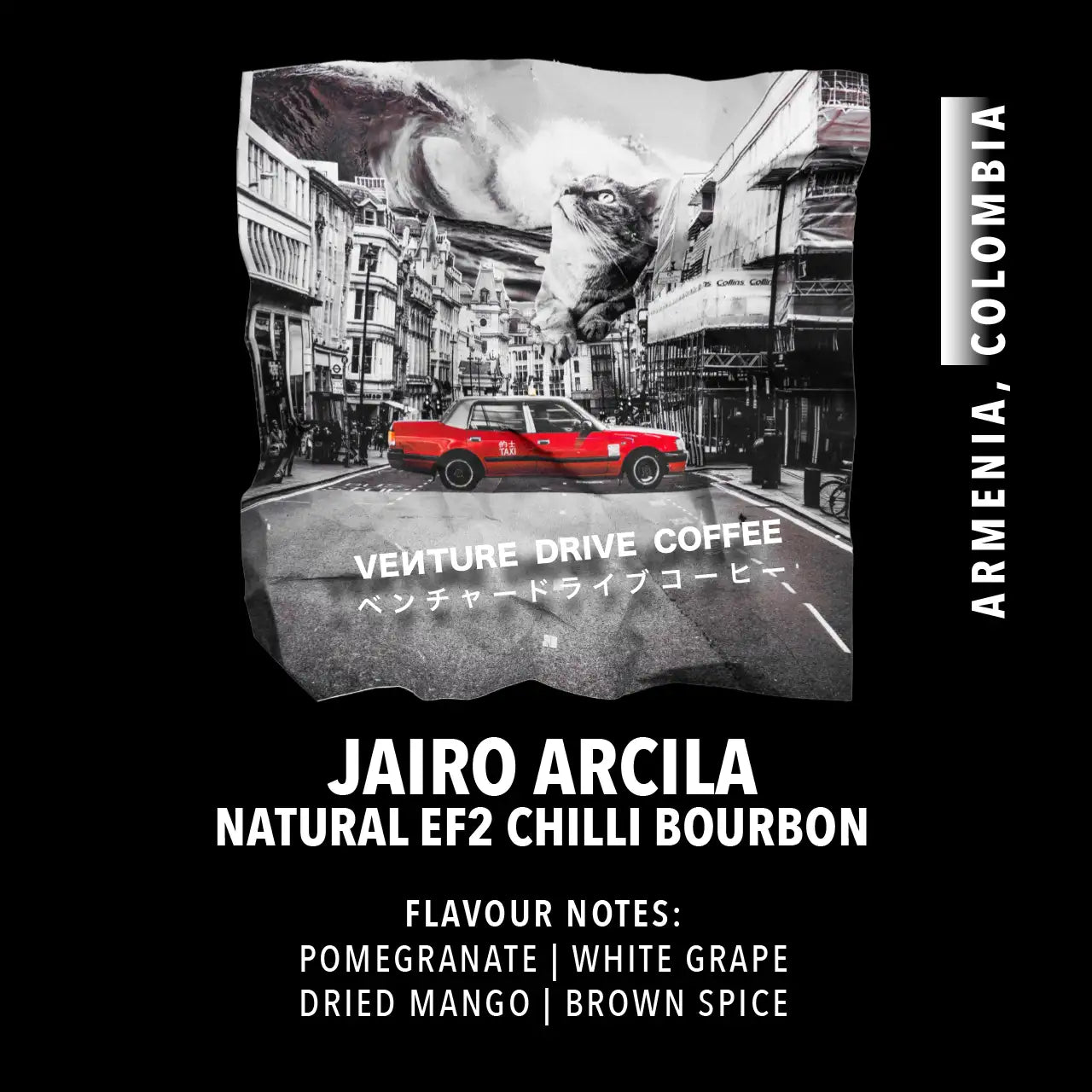 Jairo Arcila Natural EF2 Chilli Bourbon (Colombia)
Roast Profile:
Filter Roast
Whole Beans or Grounded?:
Whole Beans
This coffee is part of our Premium Piano Black Series coffee subscription. Subscribe and enjoy savings on this, and other great coffees!
Piano Black Premium Subscription
This coffee was cultivated by Jairo Arcila at the farm, Santa Mónica. The coffee first underwent a dry aerobic fermentation for 24 hours before being stored in Grainpro bags for 50 hours at a temperature below 22ºC. Following this, the entire cherries were placed on elevated beds until they reached a moisture content of 11%.

This microlot consists entirely of Chilli Bourbon, a coffee variety that originated as a rare mutation in Acevedo, Huila.
 
Product Info 
160g
Region: Armenia, Quindio, Colombia
Variety: Chilli Bourbon
Processing: Natural EF2
Altitude: 1,450 - 1,500 M.A.S.L
Roast Profile

Filter
This coffee is roasted for filter; and is recommended for brewing using the V60, Kalita, Mugen or other drip / immersion coffee makers.