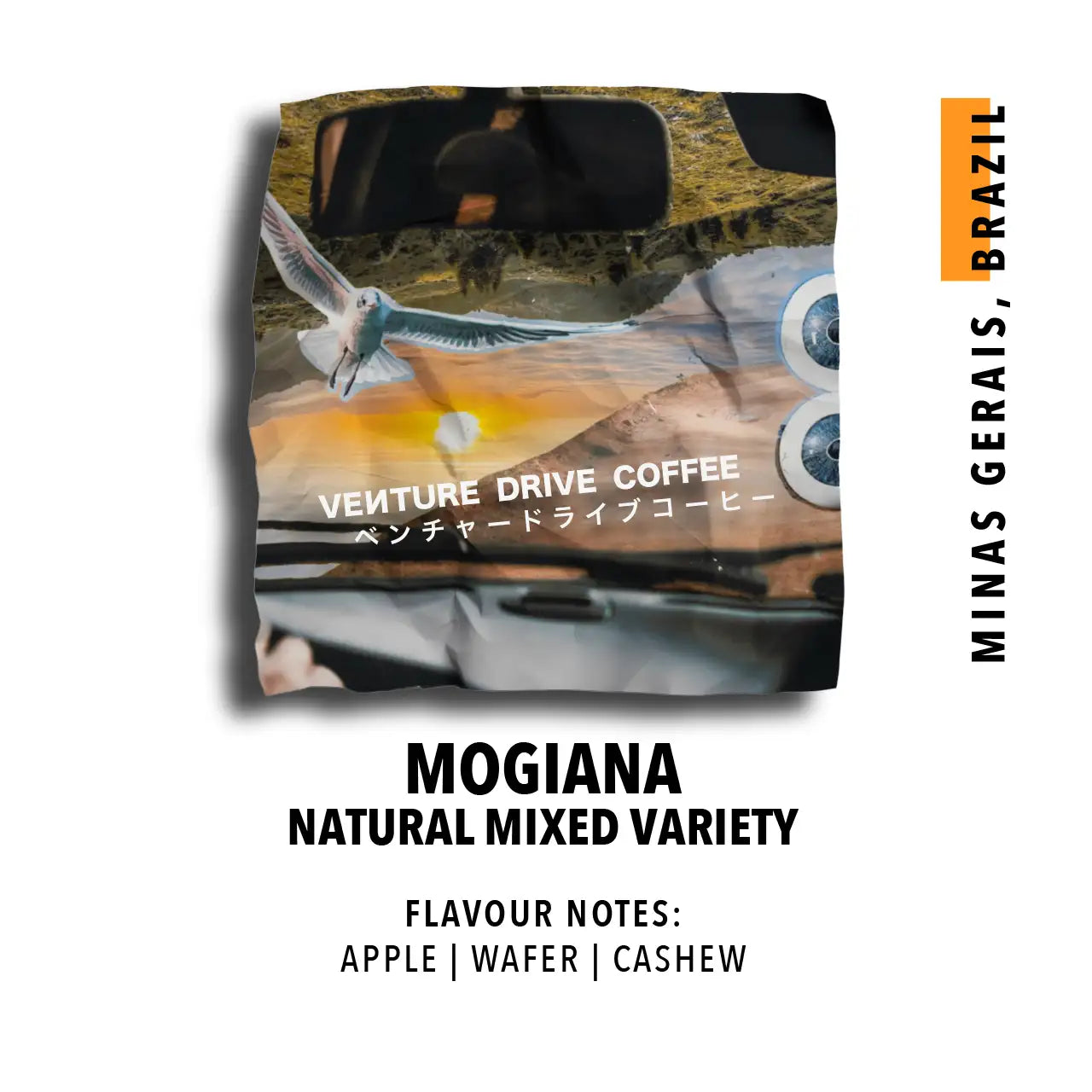 Mogiana Natural (Brazil)
Roast Profile:
Espresso Roast
Whole Beans or Grounded?:
Whole Beans
This coffee is part of our Classic Series coffee subscription. Subscribe and enjoy savings on this, and other great coffees!
The Mogiana region, located along the border of São Paulo and Minas Gerais, is home to some of the most consistently sweet and well-structured natural coffee produced in Brazil. This region has 3,500 farmers cultivating a total area of 202,000 hectares. Only the best coffee beans were hand-selected from individual farms and processed with great care to create a smooth, clean, and highly consistent end product. This particular lot is a mixture of Acaia, Catuai, Catarrh, Icatu, and Mundo Novo varieties, with a screen size of 14/16 and 17/18.
 
Product Info 
200g
Region: Minas Gerais, Brazil
Variety: Acaia, Catuai, Caturra, Icatu and Mundo Novo
Processing: Natural
Altitude: 800 - 1,150 M.A.S.L
Roast Profile

Espresso
This coffee is roasted for espresso, and is recommended for use with coffee machines. Enjoy it on its own, or with milk to taste!