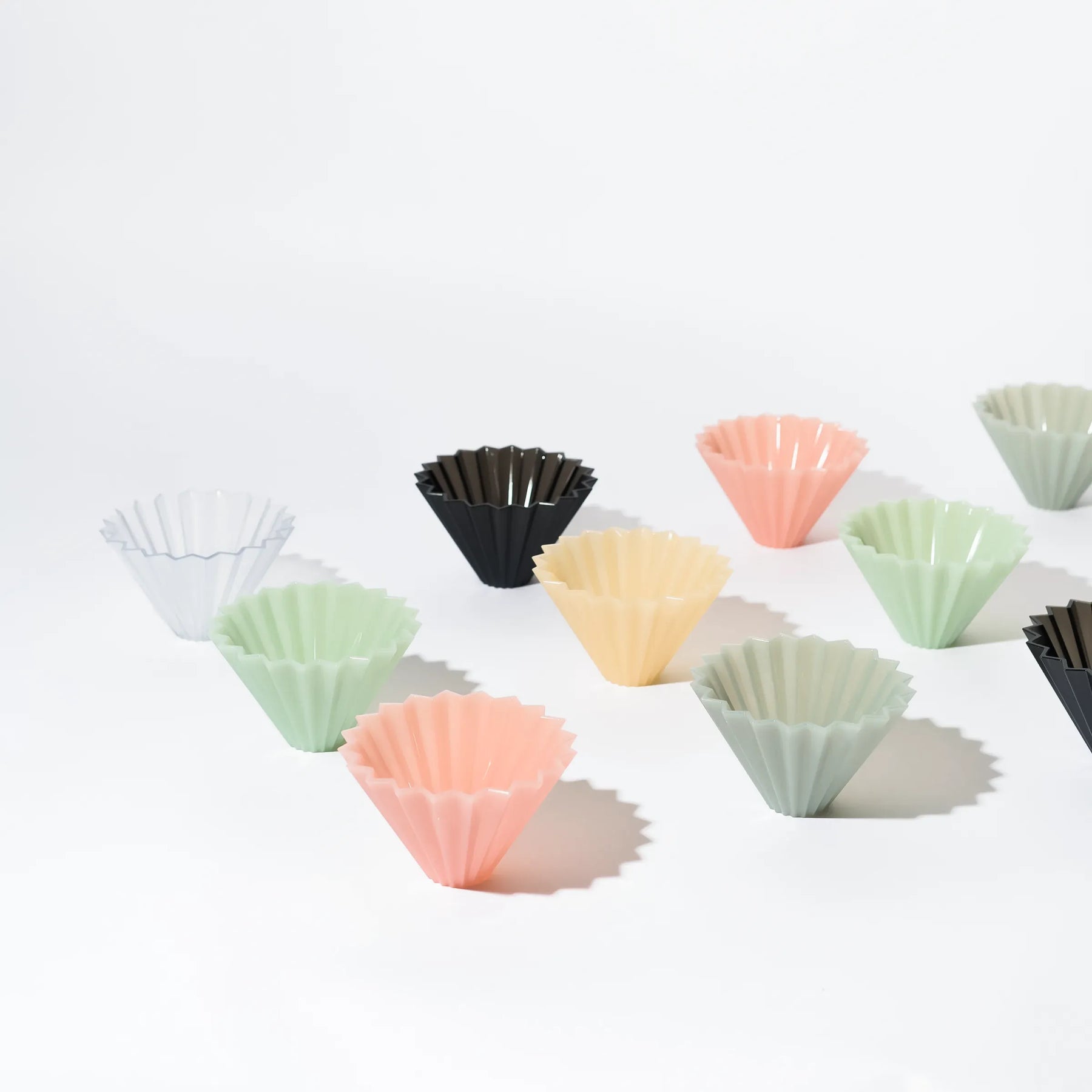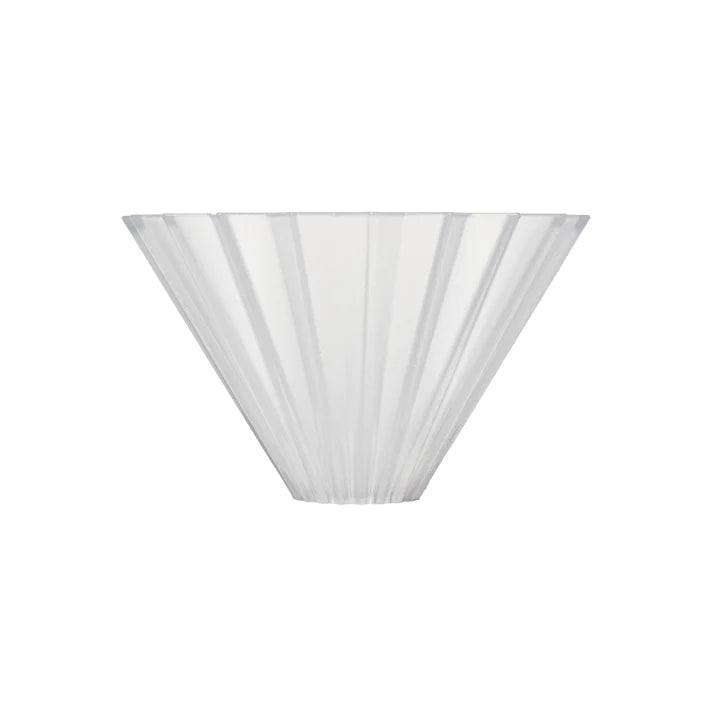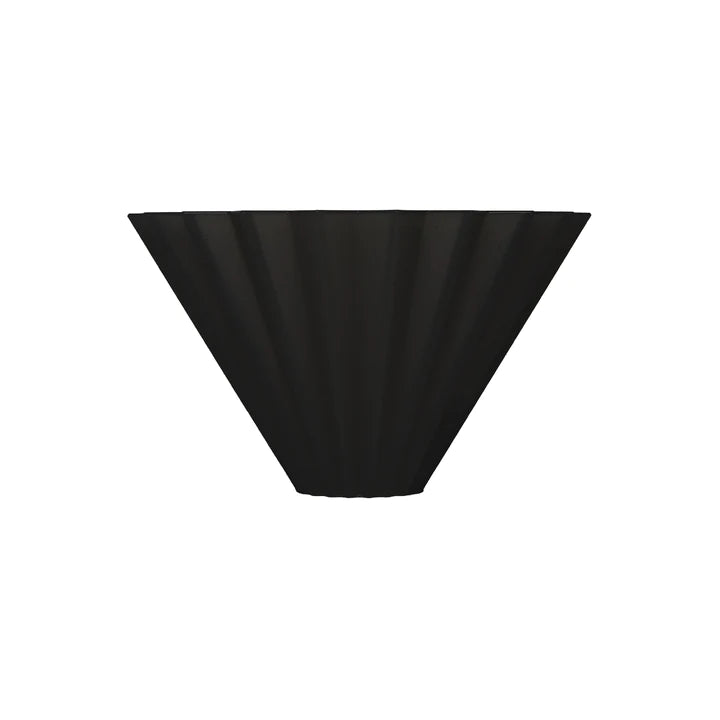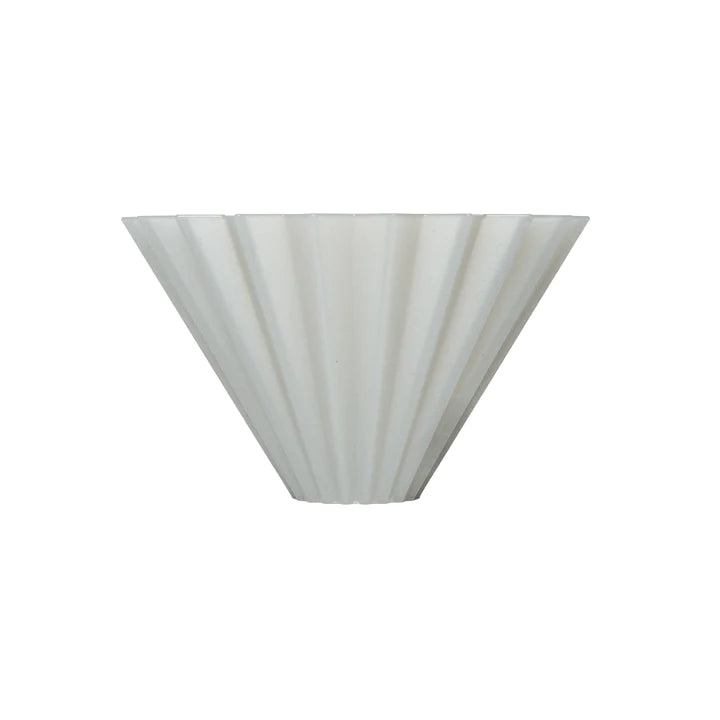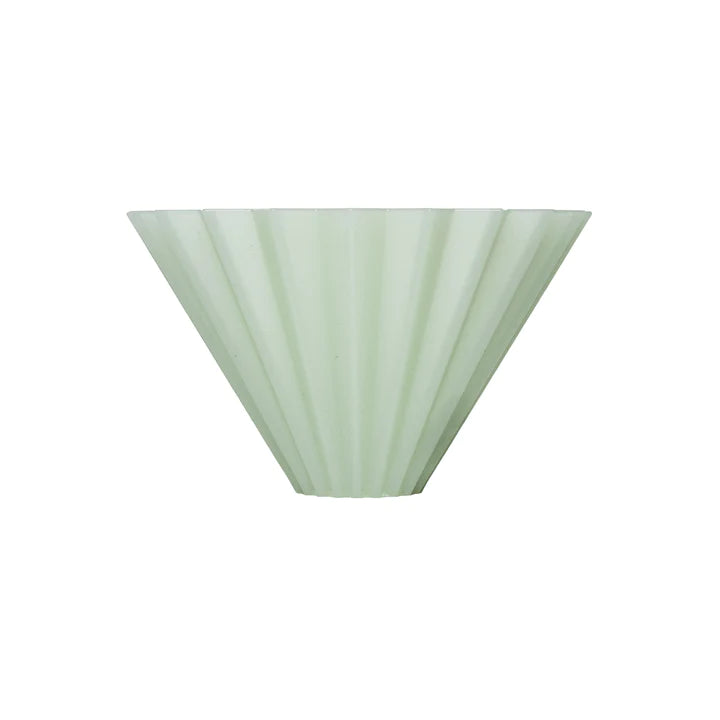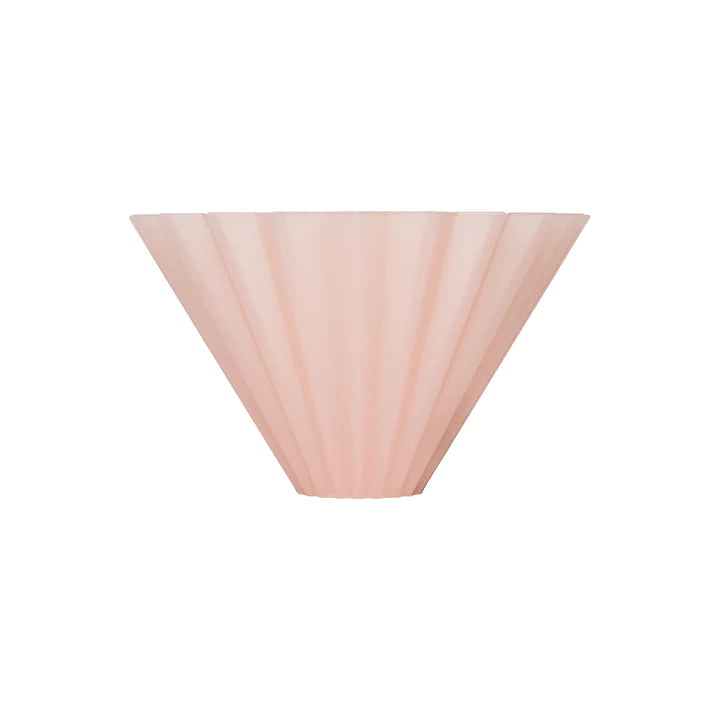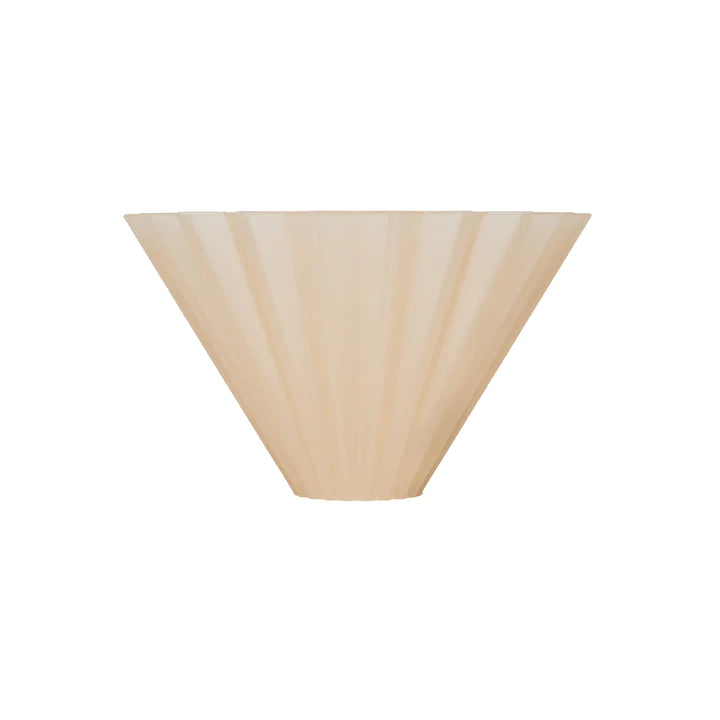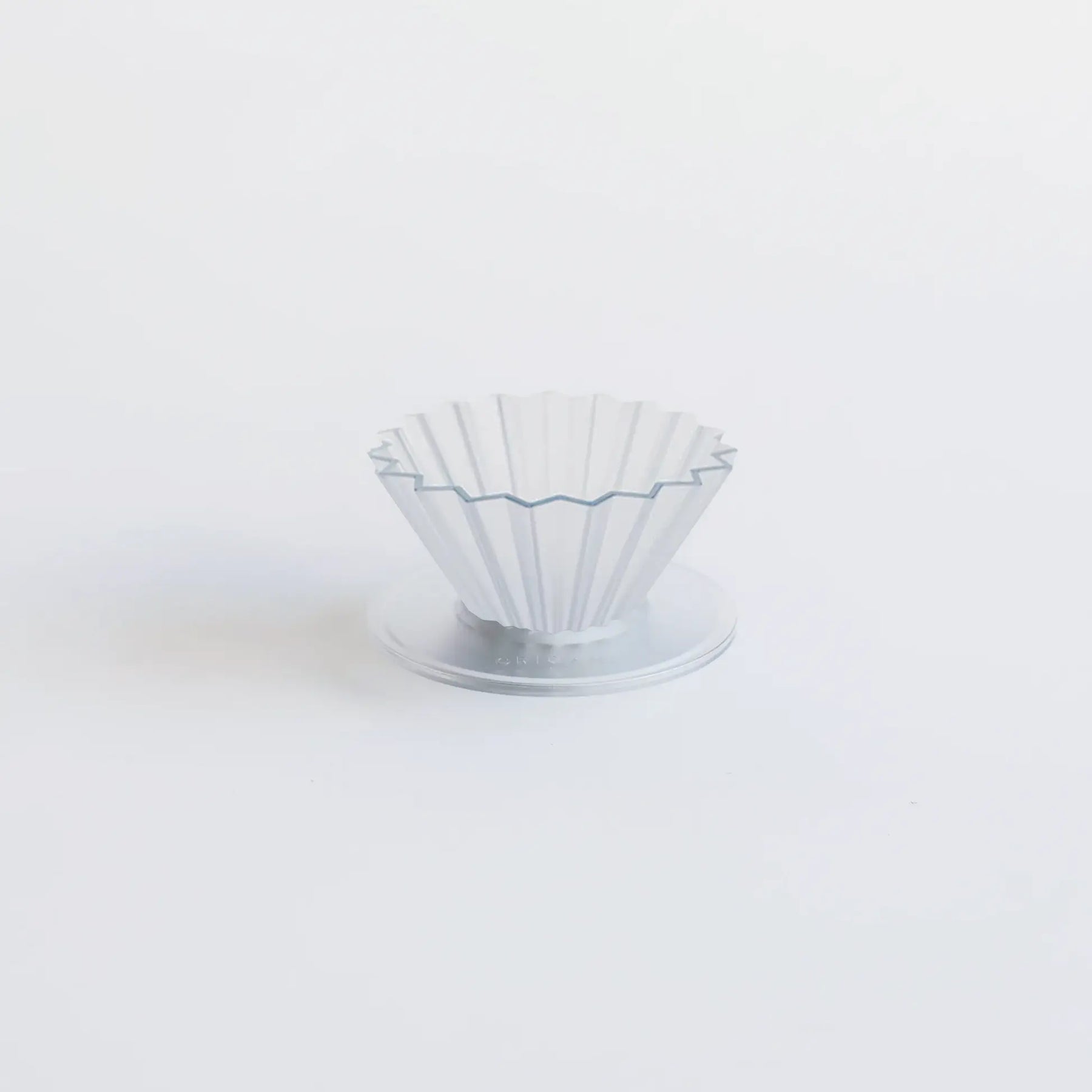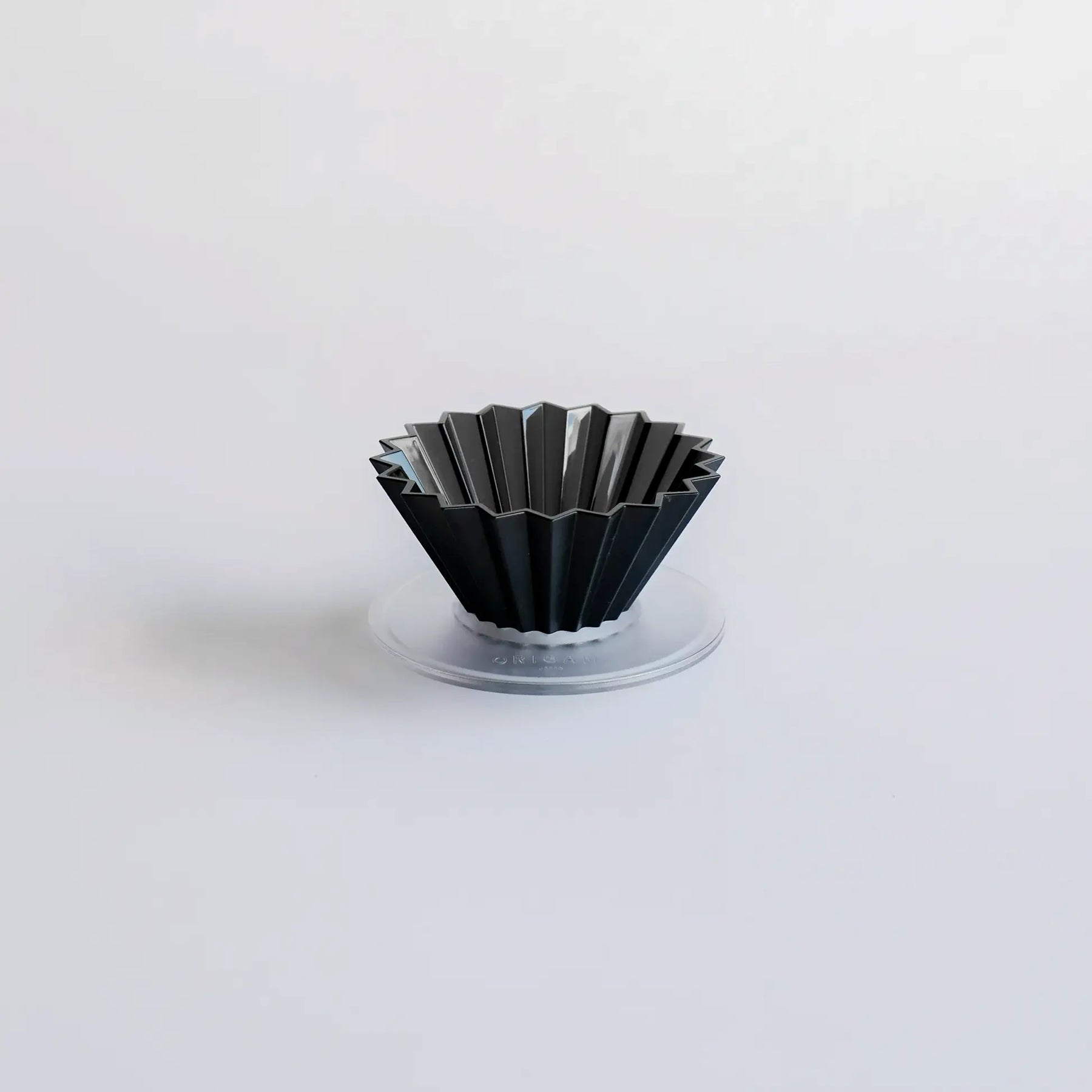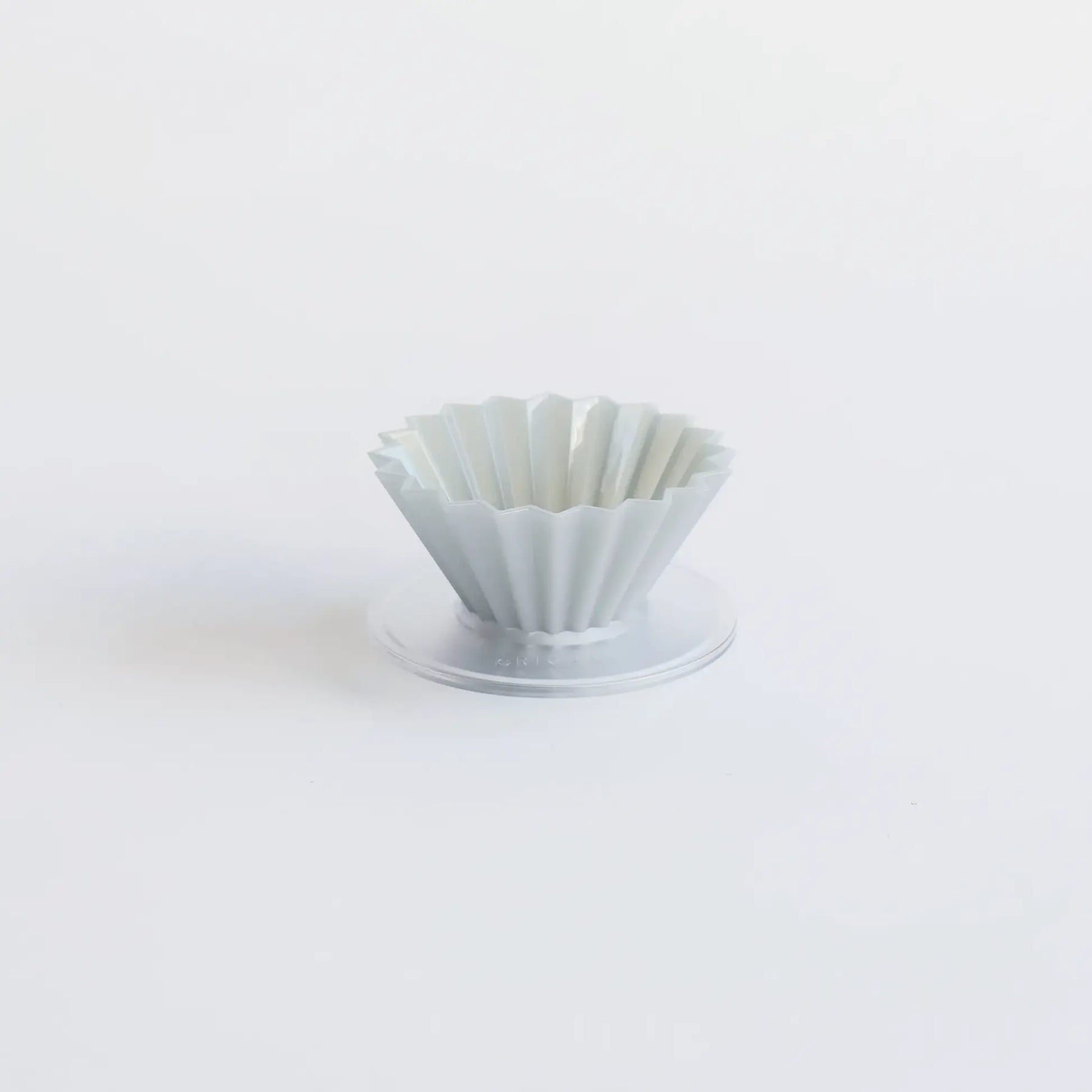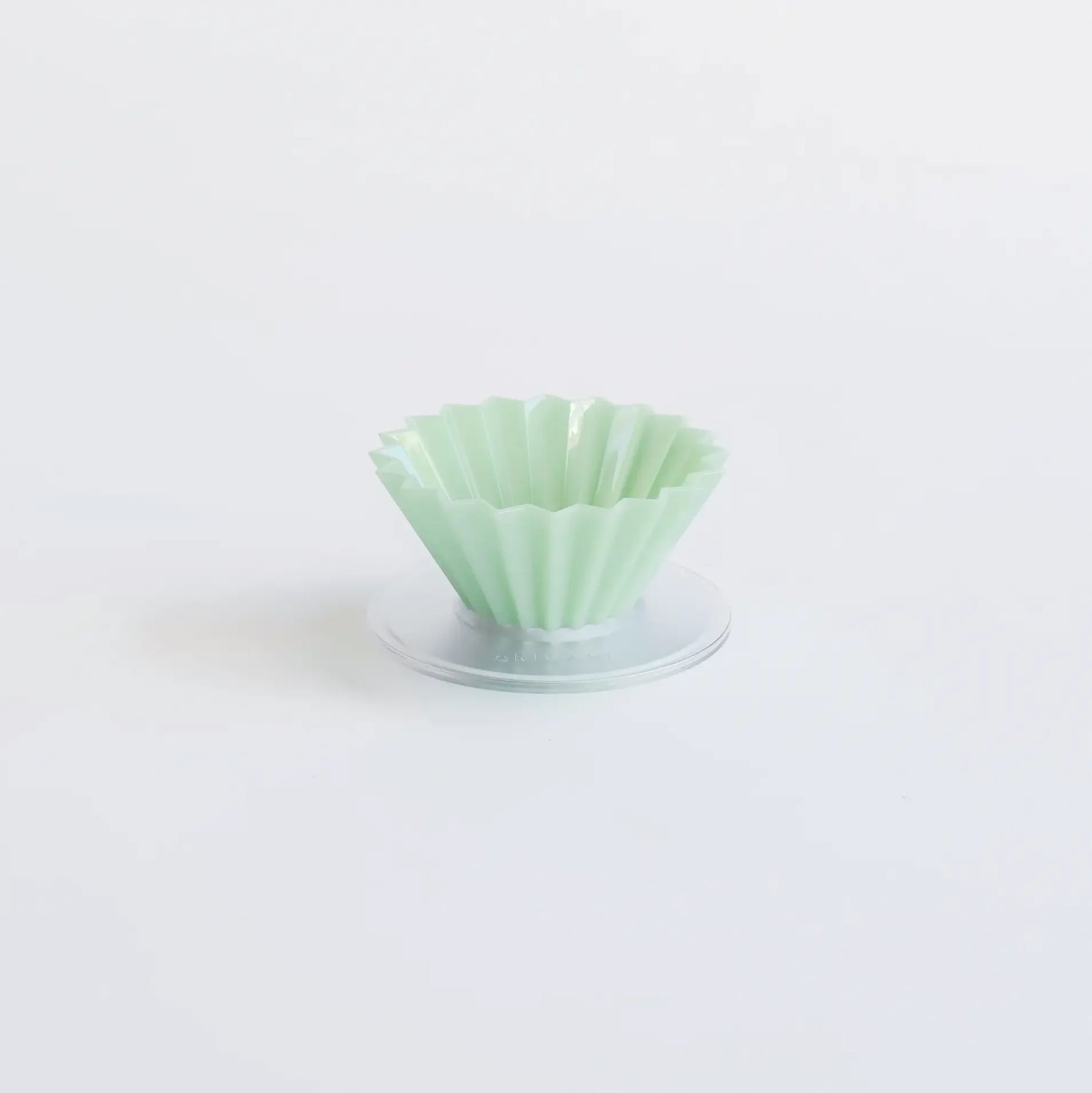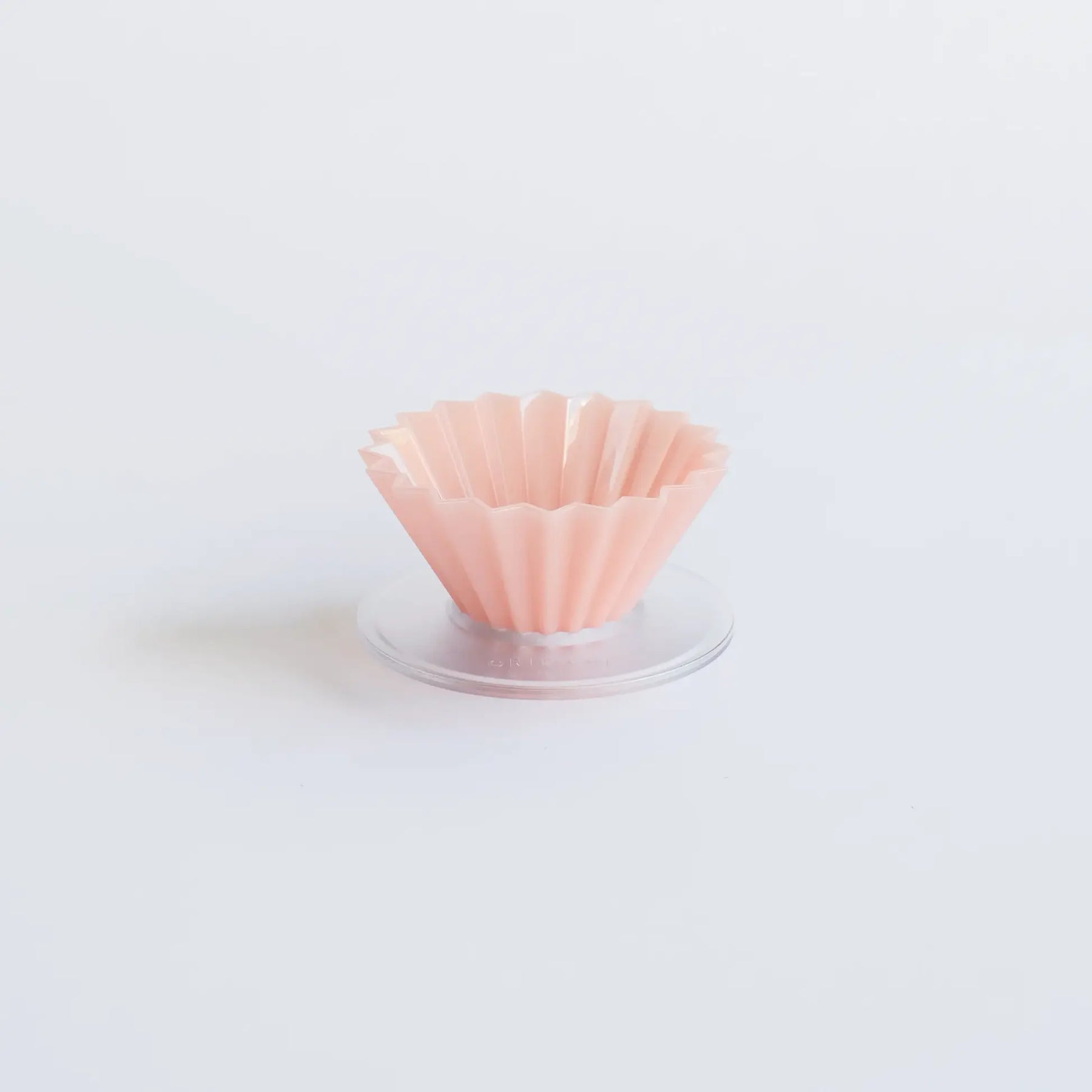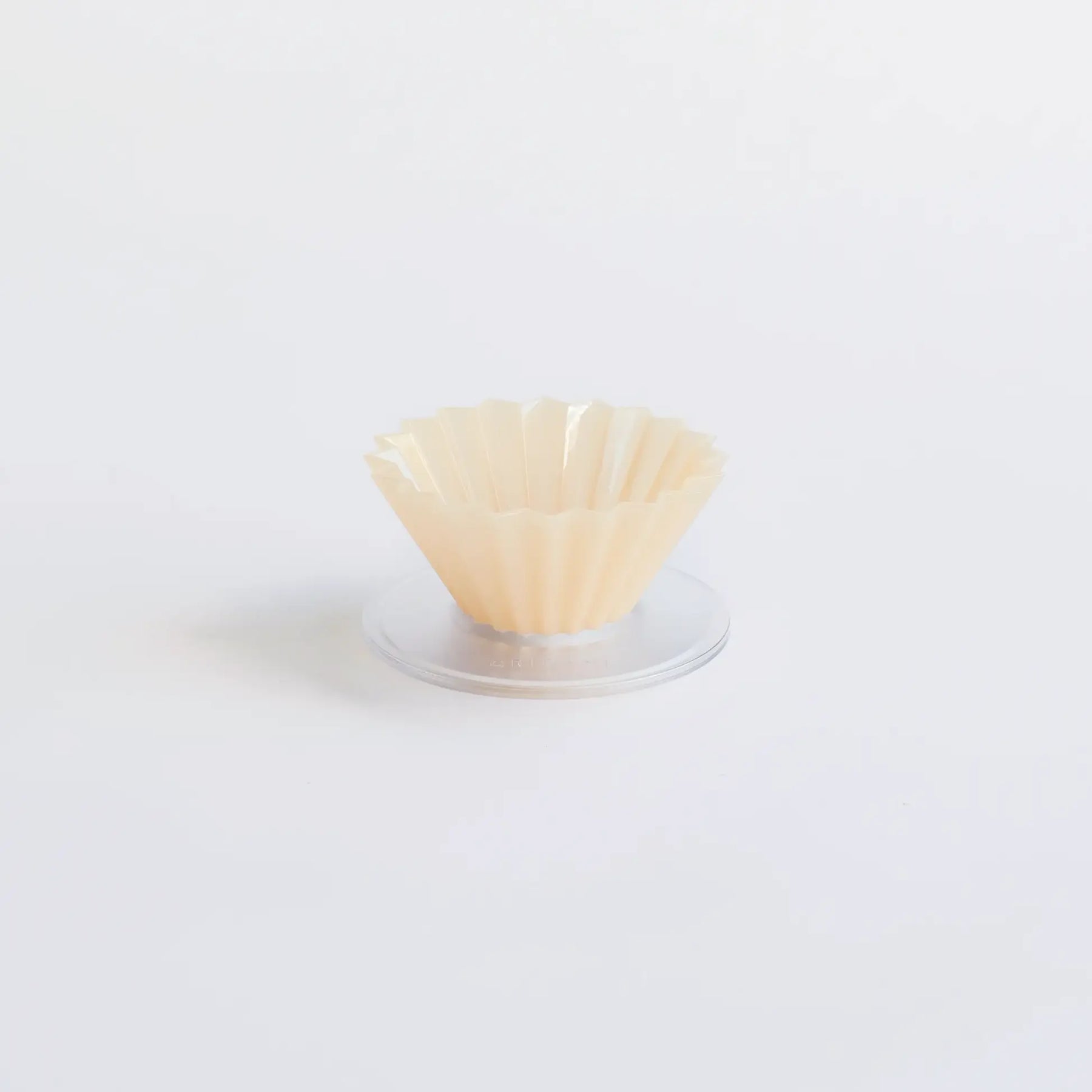 Origami Dripper Air - Size S
Our all-time favorite ORIGAMI dripper is now available in AS resin! With the iconic paper-folded-like ribs still in shape, the new AS resin model is tougher and 50% lighter than the porcelain model. It also retains heat of water poured and improves consistency of your brew.
Ori in Origami means "folding" and g(k)ami means "paper" which is the Japanese art of paper folding. This beautiful ORIGAMI Dripper is inspired by the spirit playfulness and creativity, combined with delicate crafts.
While it's visually is definitely appealing, to ensure functionality the product design team worked with many baristas to achieve the ideal blooming/dripping time and product shape. The 20 ribs creates air channels and keeps the brewing smooth and clog-free, which also provide great control over the dripping speed.
Details
Size:Φ110 × H70 / drip hole Φ25 (1-2 cups)
Material: AS resin
Recommended Filter: ORIGAMI Paper Filter (Cup2)/ Kalita Wave filter (155)/ Cafec / Hario V60 filter (01) or other small cone-shaped filter.
Features:
Lighter than the ceramic model (ORIGAMI Dripper S)
Heatproof (up to 100°C)
*Server used in the images are the TORCH Coffee Server Pitchii.
Handling tips
– Dishwasher safe
Resin Holder
For a better hold and an easy-clean resin ORIGAMI holder with the ridge design. This resin holder has an updated design with the signature ORIGAMI ridges that holds the dripper better, offering more stable brewing experience.

Details
Size:Φ120 × H15, drip hole (top: Φ55, bottom: Φ58)
Material:AS resin
Features:Compatible with both ORIGAMI Dripper S and M
Handling tips
Not microwave safe
Not oven safe
Not dishwasher safe