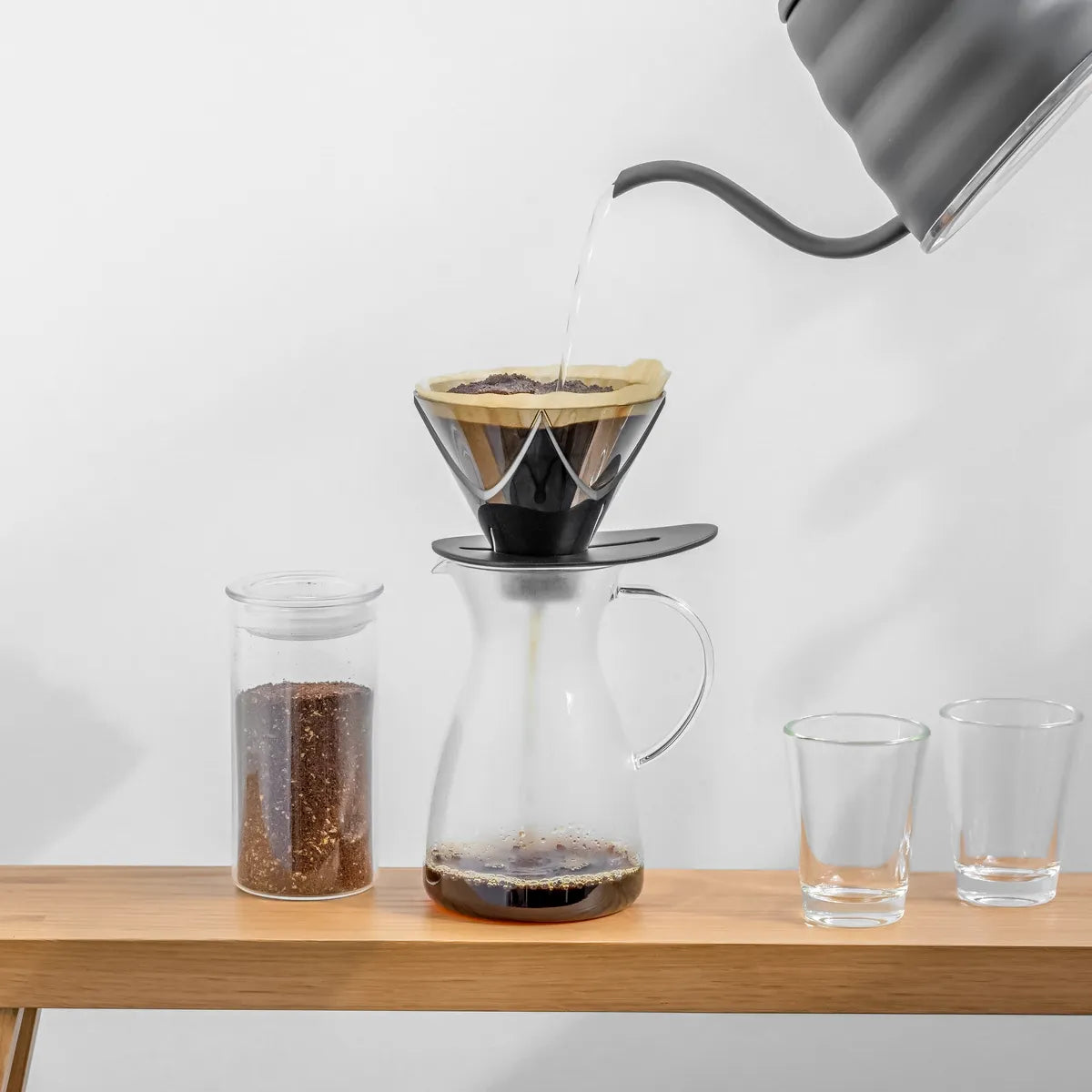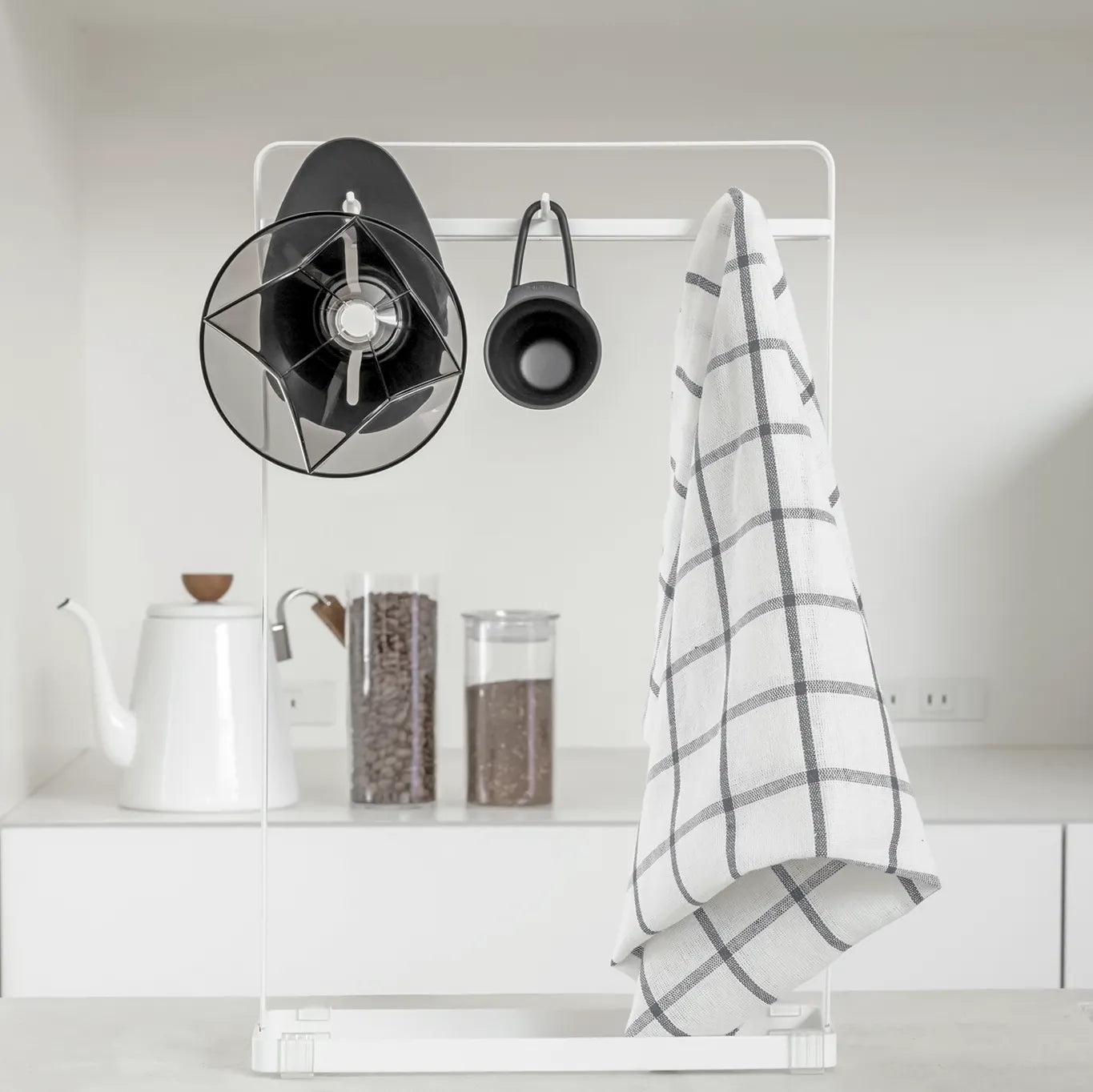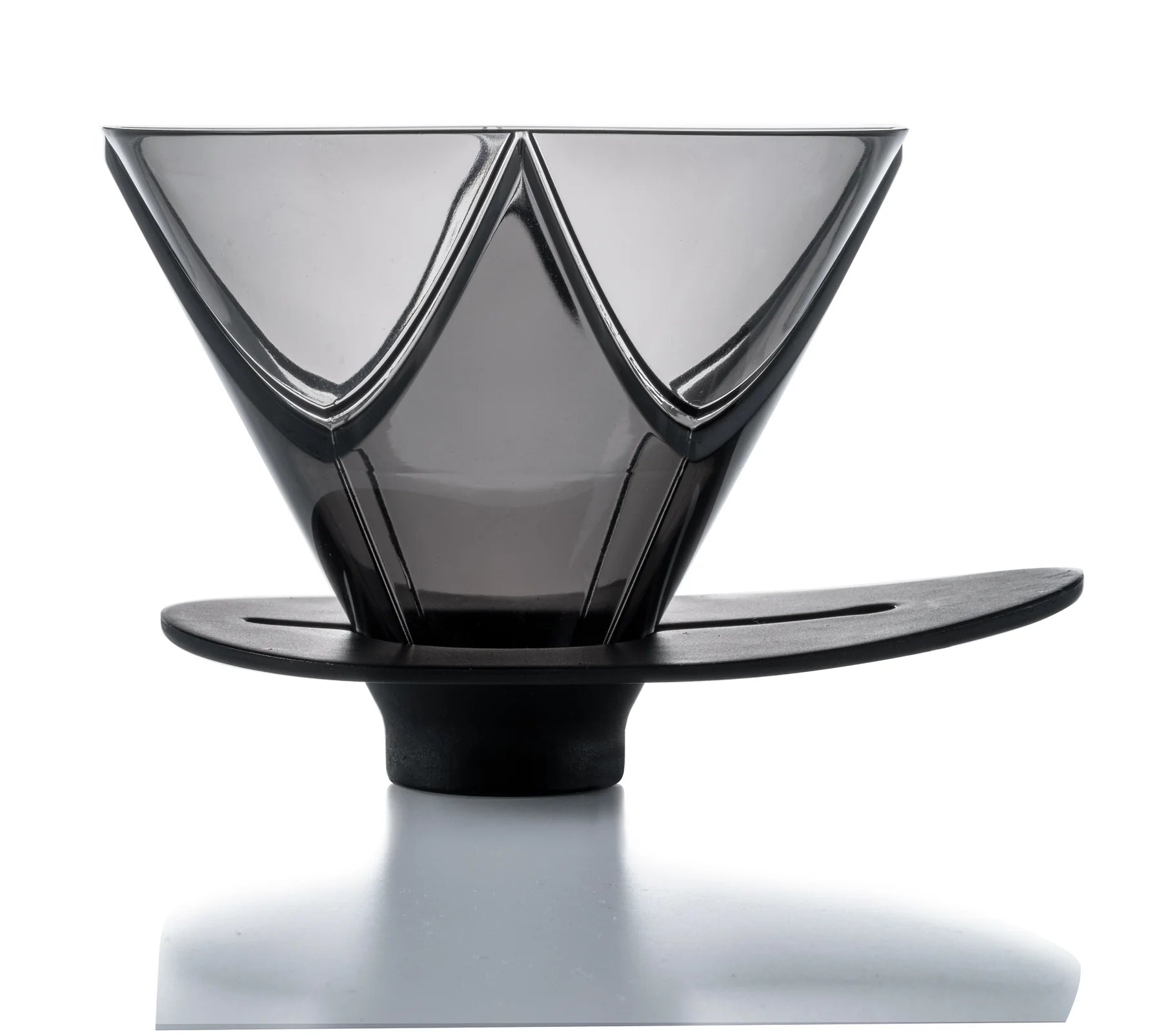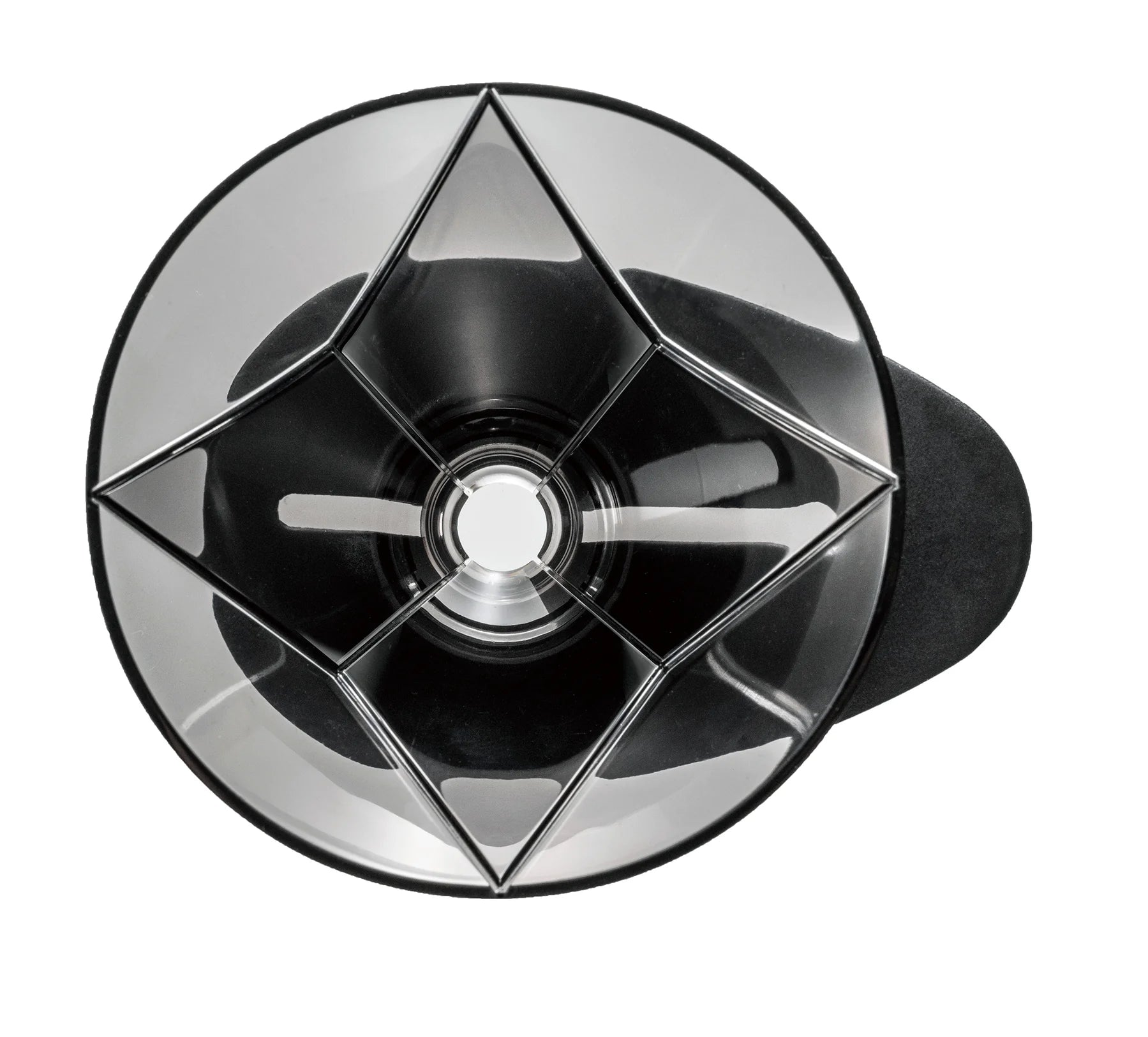 Hario MUGEN One Pour Coffee Dripper V60
A dripper that can brew coffee in a single pour. This dripper lacks internal ribbing, so paper filters stick to it as coffee flows down the star-shaped grooves to slowly brew.
You can also remove the holder to place just the dripper on a stand to brew.


Key features:
1. Zero grooves which allows filter paper to secure to the inner walls resulting in minimal water bypassing the sides of the dripper - sweeter and richer cup of coffee
2. Ease of brewing - no requirement for gooseneck kettle and you can finish pouring the whole brew in one continuous pour (easier to achieve a flavourful cup compared to the V60)
3. Able to fit in a wider range of mugs as the mount is detachable
*fits V60 Hario 02 , Cafec 4cup filter papers

Colour: Transparent Black
Size: W 142× D 116× H 94mm (Hario V60 Size 02)
Capacity: 1-2 cups
Weight: approx.200g

Material
Body: Acrylonitrile-styrene resin
Holder: Polypropylene

Made in Japan